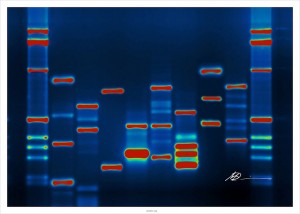 Our latest podcast is called "Do You Really Want to Know Your Future?" (You can download/subscribe at iTunes, get the RSS feed, or listen via the media player in the post. You can also read the transcript; it includes credits for the music you'll hear in the episode.) 
If you could take a test that would foretell your future – at least your medical future – would you? And if you did, how would that affect the way you live your life?
The economist Emily Oster wondered how people at risk for the neurological disease Huntington's answer those questions. Huntington's is genetic: the children of a person with the disease have a 50 percent chance of carrying the mutation themselves. Symptoms usually surface in one's 30s or 40s, worsen over time, and end in death. Oster wanted to know how people with the gene respond to the prospect of a shortened lifespan.